Disruptive technologies must transform the current healthcare system
, but to get
there, we need to digitize the delivery of care. The World Health Organization estimates that there is a worldwide
shortage of around 4.3 million physicians, nurses, and allied health workers. And care is often unavailable where it
is most needed. Worse, with civilizational diseases like diabetes and obesity on the rise, healthcare costs are
expected to grow even faster. American health spending will 
reach
 nearly
$5 trillion, or 20 percent of gross domestic product by 2021. The current practice of medicine is simply
unsustainable.
Healthcare must transform from paper based to digital and quantifiable. Current healthcare systems
are dominated by paper-based processes, which cannot be measured and analyzed as easily as digital ones. And even if
a medical system is digitized today, it is fragmented and cannot be simply accessed across systems, platforms and
locations. The American Medical Association estimates that
over $300 billion is wasted through failures of care delivery and outmoded treatments that don't benefit patients.
The United States National Academy of Sciences estimated in
2005 that "between $.30 and $.40 of every dollar spent on healthcare is spent on the costs of poor quality.
"The digital world has been in a separate orbit from our medical cocoon, and it's time the
boundaries be taken down." – Eric Topol, MD
We can only identify the very individual causescivilizational diseases stem
from with large amounts of digitized, quality information. Genomic
data, for example, is only available for a handful of people – no wonder that President Obama launched an initiative
to combine a database of 1,000,000 patient's genomes. Once healthcare systems are integrated and digital, smart
algorithms like IBM Watson can sift through them, looking for patterns in the data, helping us understand, treat,
and even prevent disease.
Digitization will enable widespread access to improved healthcare. Many face to face patient-doctor
meetings are not necessary, as they could be solved from home by letting doctors access patient data and interact
with them remotely. The American Medical Association showed that roughly 1
billion doctor visits occur each year in the United States, and of those, 70 percent are unnecessary and could be
avoided by consulting with a physician by phone, email or text. What's more, a local GP or clinic cannot treat many
complex or rare diseases which require expertise only available hundreds of miles away. The combination of
telemedicine services and data from health trackers will make this a possibility in the next few years. The rise of
remote diagnosis and medicine would not mean the end of the "human touch" in medicine, as many fear. On the
contrary, with digital data, it's easier to share, consult and crowdsource, opening the way for truly personalized
care where it is most needed.
How can you solve this challenge?
Get your own medical records in digital format.
FOLLOW THEM
JOIN THIS
READ THESE BOOKS
WATCH THIS
We must digitize healthcare and ensure everyone has access to quality, affordable care,
while avoiding the
threat of ubiquitous access to private health data:
Make devices and sensors that record health data widely available.
Develop integrated systems that can store and analyze it, growing our understanding of disease and measuring
physician performance.
Design smart algorithms to support decision-making, prescribe personalized treatment and ensure compliance
with therapy.
Make access to someone's own health data a basic human right.
Protect health data and privacy of patients to avoid misuse of information.
Ensure that access to care is available from home, not just the clinic.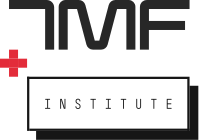 Let's use technologies to augment the human touch!
2,000 people who want to transform healthcare
1